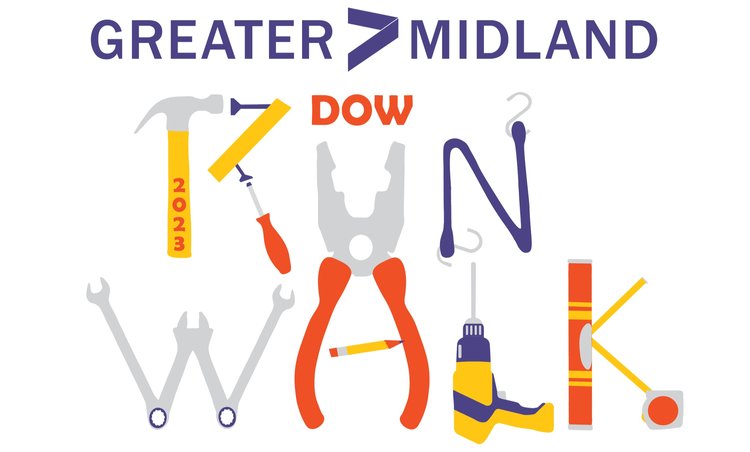 It's almost time for the Greater Midland Dow Run Walk! Get ready to walk or run or have fun!
DOW RUNWALK
A commYOUnity race in the heart of your community! Join beginners and seasoned racers from around the region for our flagship event! The Dow RunWalk is the largest foot race in the Greater Midland neighborhood and second in our region. 
We have a race for everyone:
• Half Marathon Run – Proudly Sponsored by Midland Oral and Maxillofacial Surgery
• 10k Run
• 5k Run
• 5k Walk
• Girls on the Run 5K Celebration Girls on the Run Great Lakes Bay
• 1 Mile Run • Ages 5-14, 15+ Too!
• Tot Trot Dash• Ages 3-5 Proudly Sponsored by Members First Credit Union

Join us for a full morning of healthy family fun!
Click here for details.